Christa and Brian Caponi live near Pensacola, Florida on a six-acre property with over 50 animals . . . including a 30-pound turkey named Tom.
And last Monday morning, Brian went into Tom's pen to feed him . . . but he was missing. Brian saw blood and feathers, and feared the worst. And when he looked at the property's surveillance video, he saw what happened:
19-year-old Joshua Anderson and 18-year-old Jacob Provo had broken into Tom's pen overnight . . . SHOT him with a bow and arrow . . . and ran off with his body.
Police caught up with them as they were taking Tom to be butchered . . . to EAT on Thanksgiving.
They were charged with armed burglary and animal cruelty.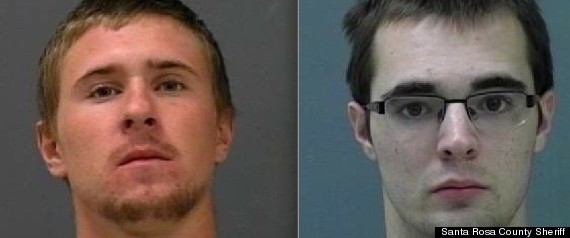 ---